Home / Spotlight Articles / Keys to Growing a Successful Music School
Listening to the needs of the community and building trust
This week we caught up with Grace and Tony Liu from Chiron Group New Zealand, owners of the Remuera Music Academy and Albany School of Music, to hear how they grew from a two teacher studio to a multi-campus School.
Every school wants to grow, build up student numbers and start to employ more teachers. But Grace and Tony talked with us about how crucial trust is in building up relationships with your community and how listening to their needs is crucial in growing a successful school.
How did you start RMA (Remuera Music Academy) and describe the journey from having one new school and the growth that propelled you to build this second campus now in Albany (ASM – Albany School of Music)?

It all started 5 years ago in 2014.
We started RMA with only 3 rooms; it was a very small music studio, with only one piano teacher and one flute teacher – Grace herself.
There were a number of private schools nearby, and this environment created the need for a professional music school in the area, as many students and parents were searching for quality music teachers. We joined NZ Music Teachers Online to show people what we were offering.
We attribute the growth of the school to the experience and expertise offered by Grace and the other teachers, combined with the strong desire in the community for the formation of a music academy. Once again, it was community need that led to the formation of the Albany School of Music 2 years later. The community was able to recognise our expertise and experience – the quality of our school.
In 2016 we made the decision to expand. We knew it wouldn't be easy as there were many challenges to overcome. We had other more "comfortable" choices such as working in a larger, more established industry. However, we decided to go ahead with following our dream of building a great music school, at a large enough scale to truly benefit New Zealand's music industry. To say that this this required extreme effort and creativity would be something of an understatement!
Looking back now it's clear that we made the right decision; the school has been developing faster than we could imagine, from 2 teachers at the outset to the 45 teachers who make up the current teaching staff, along with 600 students in Chiron's combined ASM and RMA. This growth led us to build the Albany School of Music, which is purpose build as a music school, with 9 teaching studios and a larger seminar/performance room, as well as office space. In Remuera we currently occupy two floors in the RMA building and are in the planning stages of extending the building in order to provide more teaching space. We value the contribution of each of our staff members to the school, especially our heads of departments, department coordinators and office supervisors. We are a big family!
Wow so when you started you obviously were a duo offering Flute and Piano lessons, did you have some more teachers in mind as you grew to offer more instruments at the school?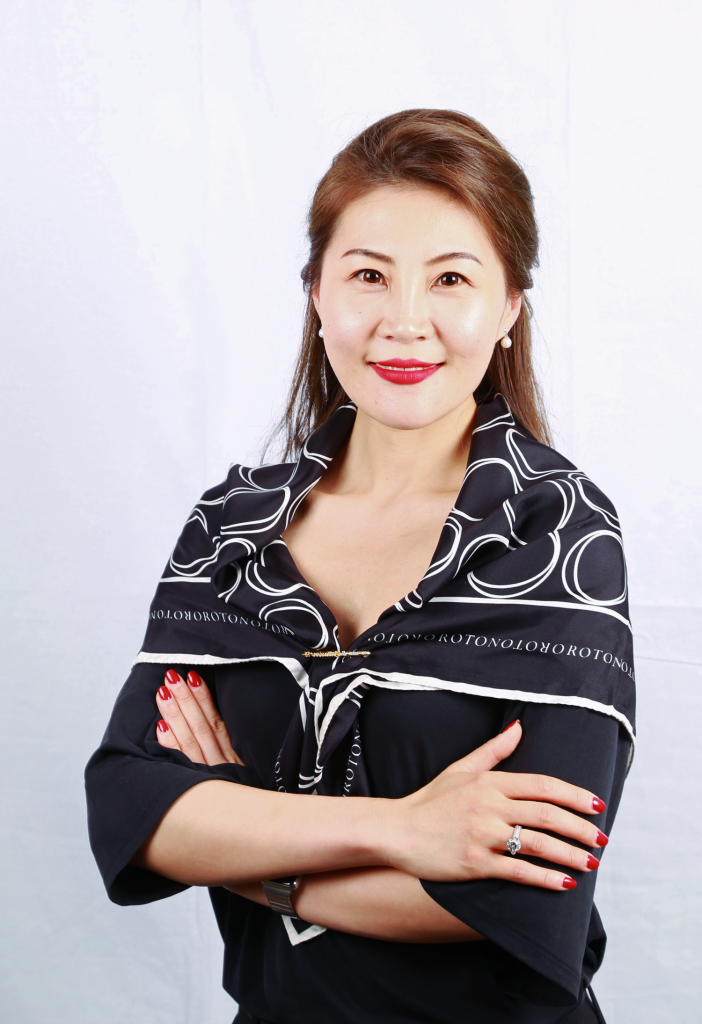 Grace Liu
Head at Remuera Music Academy &
Albany School of Music
We did, but in the beginning we didn't have the connections or the reputation to be able to attract leading teachers. Initially we had to put a huge amount of time and effort into developing both the size and quality of the school – Grace doing most of the teaching and Tony running the administrative side of things. We were regularly working 70- hour weeks, although we didn't have a clear idea of where it was leading at that time. Gradually we built our team, ranging from young musicians starting out in the profession, to some of New Zealand's most well-known teachers.Our heads of departments and department coordinators are high profile teachers from universities and leading orchestras. They have the knowledge and experience to not only teach at a high level, but also provide teacher training and encouragement for the teachers within their departments. This peer support offers security for us, knowing that our teachers are supported and can be assisted with following and absorbing our whole school philosophy. We believe that our teacher training system will have a long-term impact on our school and the music industry.
It is all based on trust. Our teachers and students trust and have faith in our school, and the school recognizes the individual needs of each teacher and student, then works towards helping them to develop in their own way.
ABRSM holds two exams in the school for our students each year, and many of our students have gone on to perform in the ABRSM high achievers concerts. In the latest ABRSM graded exam results (June 2019), our school success rate was 83% distinction and 17% merit. Also, 30% of our students have
received high achievement in the distinction grade. In October 2018 one of our students was the first in the world to receive full-marks in the ABRSM diploma exam. In July 2019, we had the youngest student to win the first prize in the Young Artist Competition from the Australian Flute Festival held by the Sydney Conservatorium of Music.
Exams and competitions are only a small part of the activities of the school. The walls of RMA and ASM are now covered with posters detailing the many school events which have taken place during the last 12 months: school trips to Queenstown, Sydney and Oxford, England, school holiday programmes, concerts, masterclasses given by international artists, the variety is enormous! The success is attributed to the support from the school's students, their parents, our departments and office staff.